The importance of company branding
As the legendary anchorman, Ron Burgundy once said, "I'm kind of a big deal. People know me. I'm very important." You may ask yourself, what does this have to do with company branding? The answer is nothing and everything. The thing is, your company's brand is a big deal. It's much more than slapping a logo together and choosing a color palette. Your brand is important because it's the identity and personality of your business. 
In today's digital age, branding is an even bigger deal than before because customers are interacting with your brand everywhere they turn or scroll online. Your website, social media, video content, radio promotions, print advertising, and more are all opportunities to build brand recognition and reputation with consumers. So yeah, it is kind of a big deal to get it right. 
Create the brand identity
With a foundation of strategic positioning, your brand helps communicate who your company is and can help reinforce your competitive advantage.
On the one hand, you have brand assets like your name, logo, tagline, and design. While the logo may be your company's face, other things identify your brand. Like a person, their face is the most recognizable, but it isn't their only defining quality. If you look at a person from the back, you can see how they carry themselves, their walk, hair, and how they dress to understand what this person looks like without ever seeing their face. 
On the other hand, you have the brand's attributes that communicate its personality to the consumers. These characteristics include your credibility, emotional connection, brand awareness, and purchase motivation. All pieces of the puzzle must harmonize to create a solid brand identity that aligns with consumer behaviors, actions, and communications. 
Tailor the brand experience
Now it's time to find the method to the madness. The experience of your brand is how people will feel interacting with it. To get the most out of your company branding experience, everything you do should relate back to your target demographic. Ask yourself, with every touchpoint or marketing material created, how does it make your target audience feel in their gut? 
For example, if you were starting a yoga studio, you would want your customer to feel calm and refreshed when they experience your brand. Take a moment to think of some of the businesses you frequent. What feeling do they give you, and do you think it impacts how you view their brand?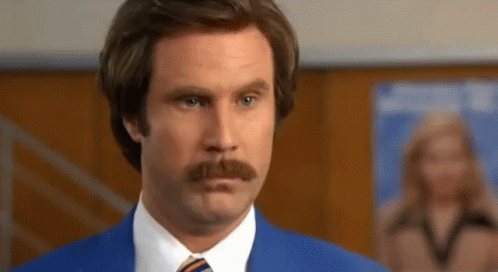 Outline the brand strategy
So you made it past the first two steps, and now it's time to strategize. For a brand's strategy to be great, you must polish up your most vital attributes and get them camera-ready. 
A good brand strategy considers your: 
Communication

Tone 

Depth 

Personality 

Differentiators 

Positioning 
Remember, your brand is an expression of your business strategy, so you need an in-depth understanding of the consumer and your competition. When your strategy is well researched and consistent, showcasing your value propositions to the market has a higher success rate.
Communicate the brand value 
Every great news anchor has a killer co-anchor, and the chemistry between your brand and its value propositions should follow suit. But how do you communicate your value propositions effectively? Everything hinges on answering, "why would a customer choose your business over the other options?" You can unlock your target market's deciding factors from that question and tailor your messaging to be authentic. When your communication is original, it creates a connection with the consumer that resonates on a personal level. 
For example, let's say you're opening a small coffee shop. A common mistake would be to see what large competitors are doing and try to compete with them. But you're not Starbucks, and when people go to an independent coffee shop, they are looking for a change of pace. Sure, Starbucks has an extensive and ever-changing menu and is accessible everywhere. 
But a small shop can perfect its menu, create eye-catching latte art, introduce specials on a whim, host events, sell items from local vendors, and maintain a more relaxed and comfortable space. If a customer walked into your shop and you were mirroring the Starbucks model, ugh, cue the disappointment. There are a million Starbucks locations out there. Your target market is looking for a new experience.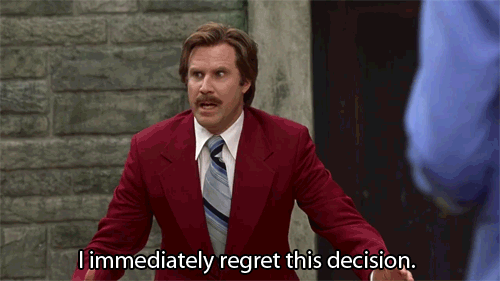 Keep your branding consistent
Once everything is ironed out with your company branding, you must ensure everyone handling your marketing and sales is on the same page. After all, what is the point of working so hard to create a brand and custom messaging if it isn't used consistently? 
Consider this. Is it McDonald's without the golden arches? Is it Gatorade without the athletic sports commercials? Is it Apple without the Genius Bar? What makes your brand unique is what builds a relationship with consumers. Whether your brand makes customers feel safe, relaxed, motivated, or stylish, that feeling is why they come back repeatedly.
At Outsource Marketing, we view company branding projects like reporting a once-in-a-lifetime news story. We jump at the chance to bring the vision to life and guide it on the path to success. To learn more about our branding process, click here. Stay classy, folks. That was our last Anchorman joke; we promise.